Misfit Moms Congo is made up of WAHM's from Misfit Moms. Misfit Moms Congo has everything you will ever need.

Anastacia's Keepsakes carries beautiful handmade mother bracelets.
CamiSim has just joined Misfit Moms Congo and is going to be offering her darling hair bows and accessories.
Crafty Creationz by Jean is one of our newest congo members. She is currently offering Zellie Treats on the congo, which are special treats for your doggies.
Diem Designs handcrafts beautiful jewelry. Diem Designs currently makes earrings, necklaces and bracelets.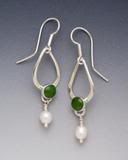 Duck Duck Goose Designs began with just offering graphic designs. Duck Duck Goose Designs has currently added embellished shirts and Little Legs. Little Legs are wonderful for keeping the little ones warm in winter.
Embellished shirts

EUC creates adorable recycled wool longies and shorties. She has recently added cute cloth diaper covers made out of recycled wool to her inventory.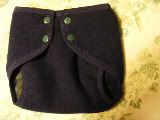 Recycled wool semi custom longies
Jillian's Creations is a new congo member and one of the best knitters we could ever hope to have. She currently has the most adorable knit skirt available.
Kimbellishments embellishes with the cutest fabrics. She embellishes prefold diapers and t-shirts. She also makes cute skirties in matching fabrics.
Knots For Tots offers both knit and crochet items. She is also the designer and creator of the Knotty Knicker.
Little Ewe has a huge inventory of cute burp cloths. They come in a variety of styles. All handcrafted by her.
Max Capacity offers the cutest cloth diapers, wipes and wetbags that she creates and designs herself. She has recently added Minkee pillowcases and neck socks to her creative designs.
Minkee Pillowcases
Wet bags, Cloth Diapers and Wipes
Ram's Ma'am has recently joined Misfit Moms congo. Kate offers the greatest crochet items. She is currently making shorties from Scrappies. Be sure to check out our Anniversary Stocking in April for these items.
Tarts by Patience has finally joined the congo and is offering her great smelling soy tarts.

The Watermellin Patch has the cutest fleece items in her inventory. You can also find wipes, momma cloth, duvet covers, hoodies plus much more.
Minkee momma cloth
Fleece Hoodies
VT Creations has recently added adorable cloth diapers to her store. You can also find children's craft aprons, receiving blankets and dresses made by VT Creations.
One Size Diapers

Children's Fun Art Apron